My son, do not fear the fears of the world.
The days on earth are filled with fear – political fears, terrorist fears, economic fears, natural disaster fears, disease and sickness fears – these are calculated manipulations from the adversary of my people.
Teach others to rest in Me, and they will be protected from the enemy's fear machinery. Remember, I have not given you the spirit of fear, but of power and of love and of a sound mind (2 Timothy 1:7).
So what do you do to guard your own heart from being afraid in these times?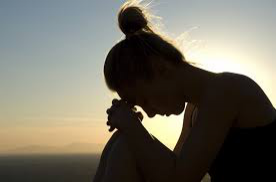 First – use your God-given Holy Spirit to speak perfectly in tongues, especially for yourself. By applying tongues toward yourself, you settle your heart quickly from its turmoil and fear. You can employ tongues to enter My rest more rapidly than wrestling with raging fears and emotions.
Second – read My words. The more words of eternal life you ingest, the more eternally minded you become. Meditate on the Word of life and you will quickly gain authority over the fears of this life (Hebrews 4:12; Romans 1:16).
Third – linger in My presence. Spend time each day, or at least very regularly, in My rest. This is the place where I give you wisdom so that you can cease from your works in order that I can do Mine on your behalf (Hebrews 4:9-10). Be refreshed in My rest (Acts 3:19, Isaiah 28:11-12, Psalm 91:1).
When your learn how to touch My heart, your prayers move mountains. I do the moving. You are to do the dwelling in the secret place of My presence (Psalm 91).
You see son, life comes from the Life-giver. One cannot get life from the pursuit of anything else. My people are created to bring glory to our Father. How else can such glory occur except from seeking and remaining in His presence?