The Biblical phrase "in heavenly places" is only used four times in the Bible. All of them are in the amazing book of Ephesians, which many scholars believe outlines today's promised land for believers. Hallelujah!
A quick look at these four occurrences reveals astonishing truths about our position, power, and purpose in Christ.
OUR POSITION IN CHRIST
"Blessed be the God and Father of our Lord Jesus Christ, who hath blessed us with all spiritual blessings in heavenly places in Christ." (Ephesians 1:3)
How amazing it is to realize that we have already been given ALL God has to offer. All of His promises are already ours, including our rights to divine health, prosperity, peace, authority over satan's attempts against us, salvation, and joy in God's presence.
These blessings are given in heavenly places. Why then are believers often so needy?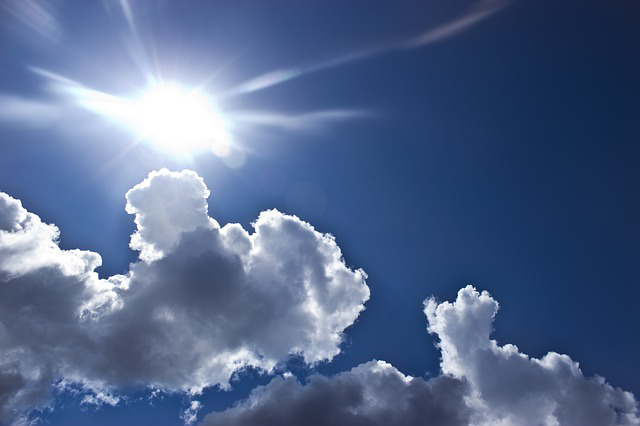 The simple answer is unbelief of this verse! What is given in heaven is brought to the earth by our faith. Because we have the measure of faith of Christ (Romans 3:23, Ephesians 4:7, 13), and because we have been rescued out from the authority of darkness (Colossians 1:13), we really can step into all of our spiritual blessings in heavenly places in Christ as we stretch our faith to do so. Wahoo!
CHRIST'S POWER IN THE HEAVENLIES
"And what is the exceeding greatness of his power to us-ward who believe, according to the working of his mighty power,

Which he wrought in Christ, when he raised him from the dead, and set him at his own right hand in the heavenly places,

Far above all principality, and power, and might, and dominion, and every name that is named, not only in this world, but also in that which is to come:

And hath put all things under his feet, and gave him to be the head over all things to the church," (Ephesians 1:19-22)
Because Jesus Christ is now in the heavenlies after His amazing victory on the cross, He has power over every principality, spiritual and physical authority, might, dominion, and name both now and in the future. We have a big brother and He terrifies our physical and spiritual enemies!
CHRIST'S POSITION IS OURS
The third usage of "in heavenly places" occurs in Ephesians 2:6:
"And hath raised us up together, and made us sit together in heavenly places in Christ Jesus:"
The verses following go on to explain the purpose of why you and I are seated in heavenly places in Christ Jesus: so that He can show us God's amazing grace and kindness, the gift of our salvation, and that we are to walk in the good works that God ordained for us.
All of this is because believers today are seated with Christ Jesus in heavenly places!
GOD'S FINAL PURPOSE FOR YOU
The final usage of the phrase "in heavenly places" occurs in Ephesians 3:10-12:
"To the intent that now unto the principalities and powers in heavenly places might be known by the church the manifold wisdom of God,

According to the eternal purpose which he purposed in Christ Jesus our Lord:

In whom we have boldness and access with confidence by the faith of him."
These verses enumerate the eternal purpose of the collective body of Christ to completely dominate all spiritual darkness and powers through its continual bold and confident relationship with Christ.
All of our heavenly position, supernatural power, and divine purpose are so exquisitely portrayed by these four uses of the phrase "in heavenly places" in the great book of Ephesians.
I don't know about you, but I am in awe of God's Word. How magnificent its truths are in our day and time!