The power of our prayer is not in using Jesus' name as a closing magic word, but it is instead in sealing our prayer with the authority of His presence.
This thought is the underlying basis for the truth noted in John 15:7-8:
"If ye abide in me, and my words (rhema = speaking) abide in you, ye shall ask what ye will, and it shall be done unto you. Herein is my Father glorified, that ye bear much fruit; so shall ye be my disciples."
Because His speaking comes along with His presence (Genesis 3:8, Jonah 1:1-3, Ezekiel 43:2,5-6, 1 Samuel 3:21, John 10:27), when we pray from the Spirit we are praying from the authority of His presence.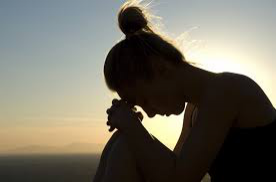 You may have noticed this phenomenon before, that when you enter His presence in your prayer closet in the secret place first, and then begin to ask what is on your heart, your prayers are far more effective.
Getting into the secret place requires unburdening your heart of its turmoil and worldly anxieties (Psalm 100:4, Jeremiah 33:11, Hebrews 13:15). Once there, your prayers are from your spirit-man instead of your flesh because your flesh doesn't get past the gate and can't get into His court.
In this place the Christ within prays with you and through you. That is why when you seal prayers in the name of Jesus Christ when you are already in the throne room with Him, they are sealed with the authority of His presence.
In praying from the place of His presence we can ask God what we will without our flesh getting in the way. Dialoguing with Him heightens the spiritual authority of our mutual speaking, and thus the power of John 15:7-8 is released -- His speaking is abiding in your heart, which permits you to ask anything you will and it becomes mutually agreed upon and done.
Thus we glorify God, we bear much (much more) fruit, and we affirm that we really are His disciples indeed.