. . . I have found David the son of Jesse, a man after mine own heart, which shall fulfil all my will. (Acts 13:22b)
I asked the Lord one day how I could get a heart like David's, a man after His own heart, to fulfill all of God's will.
Here's what He told me: "Pray one section of Psalm 119 each day."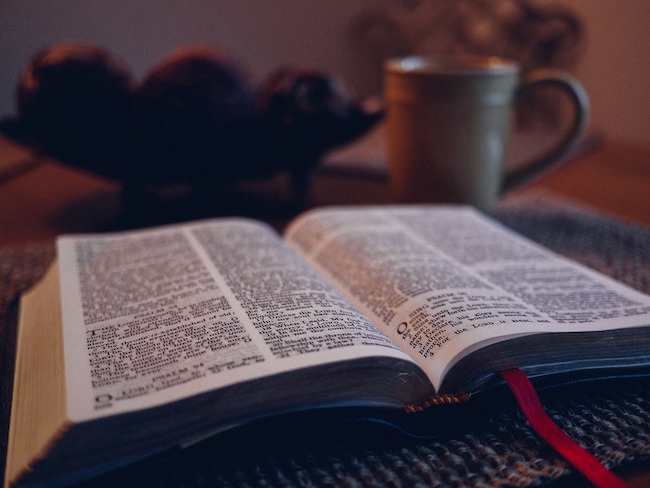 I can do this! Anyone care to join me?

Two words in Hebrew are direct equivalents to rhema in the New Testament: dabar/dhavar and emrah. In Psalm 119, dabar is used 24 times, emrah 19 times. Both mean "a speaking" and all are translated "word".
Other references for speakings are also used in the Psalm, such as precepts, statutes, commandments, and testimonies.
In some of our favorite Scriptures of Psalm 119, David shares the joy of hearing God's voice to him:
Thy word [dabar = speaking] have I hid in mine heart, that I might not sin against thee. (verse 11)
For ever, O Lord , thy word [dabar = speaking] is settled in heaven. (verse 89)
How sweet are thy words [emrah = speakings] unto my taste! yea, sweeter than honey to my mouth! (verse 103)
Thy word [dabar] is a lamp unto my feet, and a light unto my path. (verse 105)
I rejoice at thy word [emrah], as one that findeth great spoil. (verse 162)
Throughout this psalm, David is sharing his joy over hearing God's voice consistently, as he seeks Him with his whole heart.
This is what a man after God's own heart does!
Let us pray Psalm 119 over our lives daily to help cultivate our one-on-one sweetness with the Lord. Let us find what David found in the richness of His presence. Let us strengthen ourselves as men and women after God's own heart!