Have you ever wondered if it's possible to walk in the footsteps of Jesus Christ? To live, speak, and function as He did while on the earth?
What quickly comes to mind may be His many miracles, or His powerful teaching through parables. But what if we looked at His operating focus? Were there specific strategies underlying His purpose?
Can we imitate the same?
Following are 5 key points from the Scriptures that give us insight into how the Son of God operated while on the earth:
1. Jesus did nothing of Himself.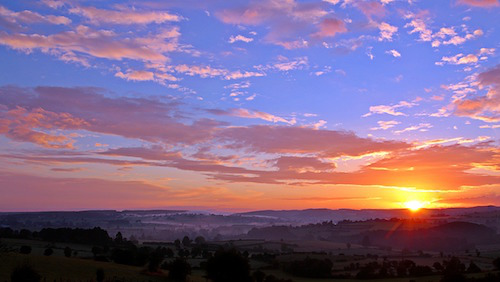 "Therefore Jesus answered and was saying to them, 'Truly, truly, I say to you, the Son can do nothing of Himself, unless it is something He sees the Father doing; for whatever the Father does, these things the Son also does in like manner." (John 5:19)
Nothing Jesus did originated from Himself; He only did what the Father showed Him to do. We see throughout the gospels His habit of close communion with God, by spending much time alone with the Father and in prayer.
2. Jesus didn't seek to do His own will, but God's will.
"I can do nothing on My own initiative. As I hear, I judge; and My judgment is just, because I do not seek My own will, but the will of Him who sent Me." (John 5:30)
See also: John 6:38, 8:29, Matthew 26:39.
3. Jesus spoke not from Himself, but only what God wanted Him to.
"Do you not believe that I am in the Father, and the Father is in Me? The words that I say to you I do not speak on My own initiative, but the Father abiding in Me does His works." (John 14:10)
See also: John 7:16, 8:26, 38.
4. Jesus was mindful of who He was and where He came from.
"Jesus said to them, 'If God were your Father, you would love Me, for I proceeded forth and have come from God, for I have not even come on My own initiative, but He sent Me.'" (John 8:42)
See also: John 16:28.
If we're mindful of who we come from, we should be mindful of who we represent.
5. Jesus never promoted self-glory but made sure God got glory.
"Have this attitude in yourselves, which was also in Christ Jesus, who, although He existed in the form of God, did not regard equality with God a thing to be grasped, but emptied Himself, taking the form of a bond-servant, and being made in the likeness of men. Being found in appearance as a man, He humbled Himself by becoming obedient to the point of death, even death on a cross. For this reason also, God highly exalted Him, and bestowed on Him the name which is above every name, so that at the name of Jesus every knee will bow, of those who are in heaven and on earth and under the earth, and that every tongue will confess that Jesus Christ is Lord, to the glory of God the Father." (Philippians 2:5-11)
See also: John 8:53-54
Jesus "emptied himself" of all His reputation and the things due Him as the Son of God. He didn't "toot his own horn," but remained humble, allowing God to exalt Him.
As Christians, we represent the Lord Jesus Christ on the earth today! It is our greatest privilege, challenge and opportunity to live as He lived; to show the world the love and power of our wonderful Heavenly Father.
What if we ask the Lord how to incorporate these principles each day? How exciting our days might become!