Lessons From Jonah
Tuesday, May 11, 2021 by Dr. Paul D. Norcross
How easy it is to identify with Jonah. The revelation given to him by God repulsed his sense of political correctness. How could God show mercy and favor to such abhorrent people as the Ninevites? They were cruel warriors and taskmasters. They followed unholy agendas. They personified evil.

What if God sent you on an assignment to present a word from the Lord to those whose politics you despise? Would you seek escape to Mars, or some other edge of the solar system as Tarshish seemed to Jonah?

Jonah didn't fit into the pagan mold of his fellow seafarers. Yet they suffered him for a while, until in their fear they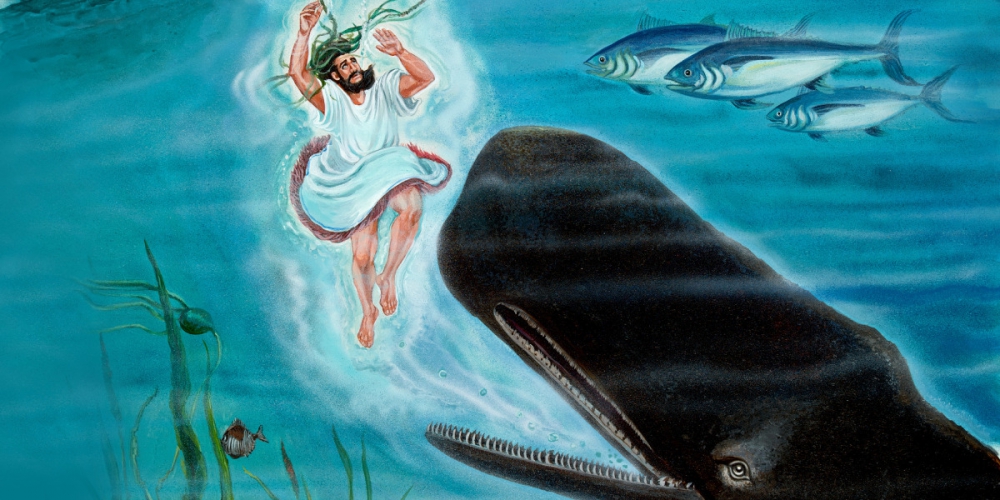 derived a solution. They threw him overboard. The seas became calm, and they worshipped God. Huh?

Jonah sank into the weeds. His last breath expired. As the weeds wrapped around his head, he was scooped up and swallowed by a big fish. Yet he prayed one last prayer. God had ears to hear.

Have we ever run from God's direction and wound up in deep trouble, or continuing struggles? The solution will always involve turning back to God, and away from disobedience. His plan always has redemptive purposes. If we are following it we will see His favor in amazing ways. But if we are disobedient we often encounter more weeds.

God has destiny for each one of His children. What is yours? He longs to show each one of us, from within the secret place of the Most High. He's waiting to share how special you are to Him, and how enthusiastic He is about the future that He has for you and your family.

Why not have an encounter with Him today that will change your life?
---
---