In America, each November we celebrate a national holiday called Thanksgiving. Initiated in 1863 during the height of the bloody Civil War, President Abraham Lincoln called all Americans to prayer, reminding them that even in the midst of dark days, there is much to be thankful for.
As Christians, we should practice gratitude to God every day. While the world continues to spin out of control and uncertainty looms at every turn, praise and gratitude to God keeps us grounded in His presence. When anxiety knocks on our hearts' door, being thankful leads us to His peace.
Ephesians 5:20 tells us to give thanks always to God the Father in the name of our Lord Jesus Christ. Scripture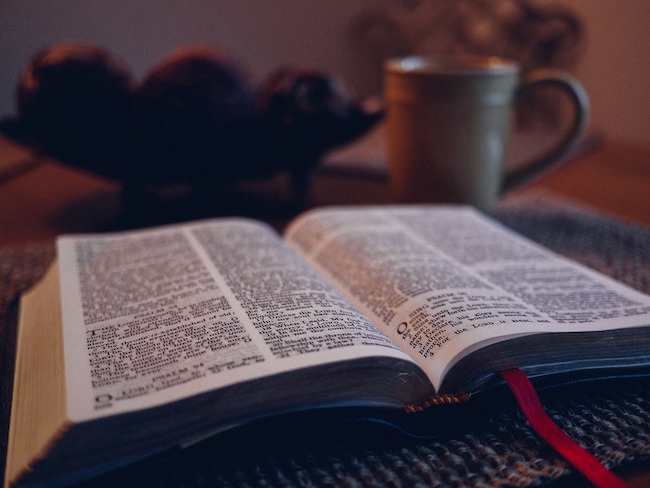 reminds us of numerous benefits to a having a thankful heart, affecting our total well-being—mentally, physically, and spiritually.
Thankfulness helps us grow in godliness and contentment, which brings great gain (1 Tim. 6:6). It protects our hearts from the deceitfulness of sin, and the effects of a hostile world.
Gratitude extinguishes anxiety and pity parties, and replaces them with a cheerful heart.
Numerous studies reveal how thankfulness strengthens our emotions, gives us greater resilience to life's adversities, and makes us more likely to help someone else. Griping, complaining, and bitterness fly out the door when we're thankful.
Scripture abounds with exhortations of giving thanks and praise to God, the Giver of every good gift, including life itself.
Do you need something to be thankful for? Here are 20 things from Scripture to get you started:
THANKFUL for the gift of Jesus Christ (2 Corinthians 9:15).
THANKFUL for the goodness and love of God (Psalm 106:1).
THANKFUL for the deliverance of sin through Christ. (Romans 7:23-25).
THANKFUL for victory over death and the grave (1 Corinthians 15:57).
THANKFUL when remembering God's holiness (Psalm 30:4).
THANKFUL for the triumph of the gospel (2 Corinthians 2:14).
THANKFUL for those who receive the Word of God, and its working (1 Thes. 2:13, Romans 6:17).
THANKFUL that God gives us wisdom and power (Daniel 2:23).
THANKFUL for the faith exhibited by others (Romans 1:8).
THANKFUL for the love shown by others (2 Thessalonians 1:3).
THANKFUL for the grace given to others (1 Corinthians 1:4).
THANKFUL for the care and concern shown by others (2 Corinthians 8:16).
THANKFUL for our food and basic necessities (John 6:11, Acts 27:35, Romans 14:6-7).
THANKFUL for all people (1 Timothy 2:1).
THANKFUL for God enriching us to the end we can give to others (2 Corinthians 9:11).
THANKFUL in private worship (Daniel 6:10), and in public worship (Psalm 35:18).
THANKFUL for the prayers for God's ministers (2 Corinthians 1:11).
THANKFUL for the completion of great undertakings (Nehemiah 12:31).
THANKFUL always for others in the family of faith (Ephesians 1:16, 1 Thessalonians 1:2).
THANKFUL in everything (1 Thessalonians 5:18).
At KFMI, we are thankful for each and every one of you: those whose lives have been touched by our Bible teachings, books, and materials; those who faithfully support the ministry; and every reader who takes a few minutes to read a blog post like this.
May God continue to lead you deeper into His presence. God bless you all!